Welcome to U-Sonics Power Cone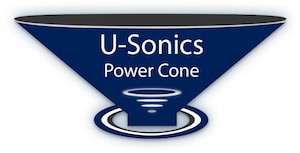 U-Sonics Power Cone is now one of the largest Loudspeaker Cone Manufacturers, internationally. With values & commitments to innovate, develop & supply products of the highest quality, their demand & distribution network has increased dramatically.
To this day U–Sonics supply many of the world's leading professional speaker manufactures and value every one of them. They have met the challenge of producing cone paper for increased power handling capabilities and durability, by continually developing new pulps and treatments. U-Sonics Power Cone deliver a vast range of products to their customers including Cone Surround Assemblies, Guitar Cones (Full Paper), Spiders, and Dust Caps all at competitive prices.
See the Products page for more info.