About U-Sonics Power Cone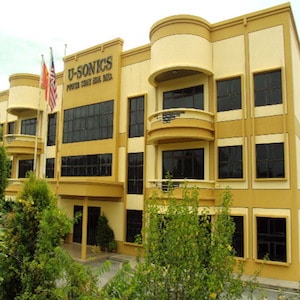 U-Sonics Power Cone SDN. BHD. was formed in 1999 following the acquisition of a small cone making Company, located in Malaysia, by the A-Ton Group. The Company then manufactured small paper cones for local consumer electronic market.
Tony Hewitt joined U-Sonics in 2000.
He had formally worked for Kurt Mueller in the UK as Production Manager before becoming their Sales Director.
With his knowledge and experience Tony Hewitt set about designing new machines and formulating pulps to enable U-Sonics to shift focus to professional audio speaker cones and other soft parts.
Significant investment was made in new factory buildings, plant and machinery.
Two new factory units and offices were added giving a total of 43,100 sq. ft of production area.
This was done very successfully and after a number of years the shift was made to where the Company is today: 100% export to many of the world's leading professional speaker manufactures.
U-Sonics have gained a considerable share of the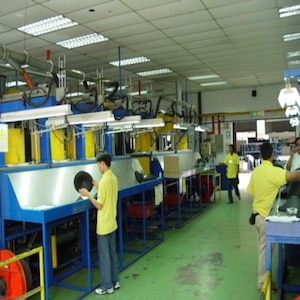 market by not only offering a quality product, but by recognising the importance of Quality of service. Quick response for samples, Technical support: ability to understand the Customers' requirements, quick and efficient Order acknowledgement and short product lead time and above all, simply doing what they say they are going to do, all adds up to "Quality of service". This has been acknowledged and appreciated by many of U-Sonics Customers, notably Focal who awarded U-Sonics their Best Supplier in 2007 and Eminence Speaker LLC who honoured U-Sonics for Outstanding Delivery in 2012.
In 2013 Tony Hewitt became sole owner of U-Sonics.
"Whilst our Customers have always known our determination to protect their intellectual knowledge, our independence now gives them that little extra peace of mind by knowing that we are no longer associated with businesses that could be perceived as their competitors."
Meet The Team